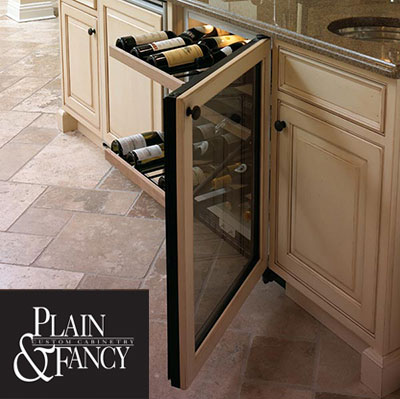 Choosing kitchen or bath cabinets is an integral part in the design process and can influence the entire look and function of your space.  Cabinetry is one of the most visible design elements in your kitchen or bath and the most expensive element to the design. With so many product lines, styles and finishes, how do you select the right kitchen or bath cabinets for your remodeling project? Choosing the right cabinet style for you and your family is easy and our kitchen and bath designers will assist you so you can find the cabinetry that best matches your vision and style.
"Not all Cabinets are created Equal".   When embarking on the kitchen or bath remodeling journey (more specifically the selection of cabinetry) you will do research on cabinet companies.   This may include receiving multiple quotes for your cabinet renovation or remodel.  More than likely you will visit local Big Box Stores to get quotes including securing quotes from locally owned kitchen and bath companies.   Please exercise caution when reviewing your quotes so you are comparing  "apples to  apples" in terms of construction and cabinetry options.   Pay special attention to the details of the quote versus focusing on the bottom line as you may find the construction or products compared are quite different.   If you do not look at the detail, it could be like comparing a moped to motorcycle.   Each of these "bikes" may suit a similar need , however they are uniquely different. There is a big difference in quality between wood and particle board construction so keep in mind all the cabinet construction differences and features when reviewing multiple quotes and costs.  
Define your budget.   When you begin thinking about a kitchen or bath remodel without clearly defining your kitchen remodeling budget, you have not established a clear path to begin the process.  You may not have any idea how much a kitchen or bath remodeling project may cost but you probably have an idea about how much you can comfortably allocate or spend. As with any major purchase or expenditure, whether it is the purchase of a new home, a new vehicle or budgeting for a vacation, you should have a general idea on how much you and your family can comfortably spend on this type of expenditure. Rule of thumb is that you can expect to spend 15% +/- of the value of your home for a kitchen remodeling project.   When choosing kitchen cabinets, decisions on door style, wood species, construction, finishes, features and hardware can impact the cost. Ultimately, you know what you can comfortably afford to spend on a major purchase like a kitchen remodel.   Convey this information to your designer in order for them to determine the best design and function for your space. 
Know your Style. Do you want a cabinet door style that is more traditional and timeless? Or do you prefer a more contemporary and sleek cabinet door? Knowing your style will help with selecting kitchen or bath cabinets that will best suit your space. There are many to choose from shaker, flat panel, raised panel, beading to custom styles.
Select your Material.  Wood is still the most popular choice and there are many wood types to choose from when selecting kitchen or bath cabinets.   However there are other options from metal to thermofoil.
Mix & Match. If you cannot decide on a particular cabinet door style, don't be afraid to mix and match. Our kitchen and bath designers can offer their expertise in mixing and matching cabinetry door styles, woods and finishes to assist you when you make your final selection on cabinet doors.
Have Fun.  Kitchen remodeling and renovations is the perfect time to express your style.  It is YOUR time to get exactly what YOU want or have missed in your kitchen!    From design, to selecting your kitchen cabinets, to the actual kitchen remodel, embrace and enjoy the experience and above all, have fun!