How

To Choose Kitchen Appliances
Appliances, alone, do not make a kitchen. However, you cannot discount the importance of choosing kitchen appliances that will best function for you and your family. This is not only a matter of personal preference in terms of features, but it can also be limited to your overall kitchen remodeling budget and space. You may find some kitchen appliances jammed packed full of features that you never dreamed possible and can have a high-end price attached to it. You also can find kitchen appliances that are moderately priced that give similar features with the perfect wow factor and function needed for your kitchen space.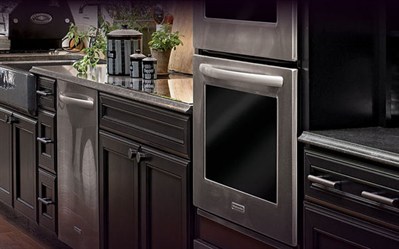 If you enjoy creating food masterpieces and spending hours finding the best recipe to conquer, you may want to choose high-end kitchen appliances. If you are a chef or baker and plan to use the restaurant-quality features on professional models, you can explain the benefit for selecting those features and options. However, keep in mind the higher-end appliances can possibly consume your kitchen budget.  If you are looking towards more budget friendly months to buy appliances, research suggests that September, October and November are the best time to make those purchases. 
On the other hand, if you like the look of the professional-grade range and built-in refrigeration units, you can have your cake and eat it too. With many mid-range appliances on the market today, you can get the look and quality performance without crippling your budget by choosing high-high end kitchen appliances with features that you may not need based on your cooking requirements.
Ideally, you should choose your kitchen layout first, then choose your kitchen appliances that fit.  Choosing new kitchen appliances is all about the options and features that work best for you and your family.  Your lifestyle and size of your family will help guide you to selecting the best options and features for your kitchen remodel.
Ranges, Cook tops and Ovens - The choice is usually gas or electric. There are also high-end features that allow for both.  For example you can have electric for the oven and gas for the cooktop.  Gas is a more efficient and accurate way to cook.   Standard  sizes range from 30" - 36" wide.  Higher end  options will afford you increased sizes of up to 60".  Other considerations are single or double ovens.  Double ovens are a great option should you do a lot of entertaining and cooking in your home.
Dishwashers

 

- Eliminating the noise is the number one goal for most homeowners who are looking to replace an existing dishwasher.  Other features considered are full integration and stainless steel tubs.  Dishwasher drawers allow for smaller loads that save energy and ultimately save money in your energy bill.
Refrigerators

 

- The  features and options seem endless, but most homeowners are looking for better temperature control for refrigerators.  The ability to have your vegetables at one temperature while being able to also store your wine at the correct temperature are important considerations when selecting a refrigerator.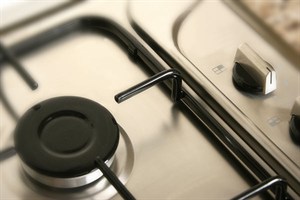 Newer appliances have become more energy-efficient and can save money on your energy bill. The rule of thumb is that you can expect to spend up to 20% of your kitchen remodeling budget on kitchen appliances.   Factor these considerations and you will find the best appliances to work for your new kitchen.
Our kitchen design experts are here to help take the mystery out of choosing your kitchen appliances and guide you to finding the perfect solution for you, your family, your kitchen and ultimately your home.