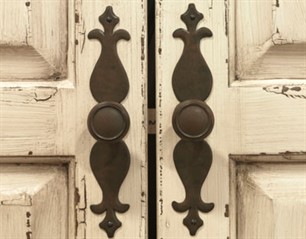 Enduring craftsmanship is what you will find with Top Knobs Hardware - every cabinet knob, drawer pull, hook or fixture at Top Knobs is crafted following a rich tradition of quality and attention to architectural detail. You can feel it in the weight of their cabinet knobs and see it in the character of our hand-finished designs. Top Knobs completely sealed finishes ensure their knobs will last for decades, so you don't see wear on the cabinet knobs and drawer pulls you use most. That's why Top Knobs Hardware confidently offer an exclusive lifetime warranty for the original purchaser.
The cabinet and drawer knobs and pulls that are stocked at the Big Box Stores are typically hollow.   If the knob is light in weight, chances are it is hollow.  You may also notice that the back of the knob or pull is also hollow. This reduces the amount of metal in the knob or pull, which reduces the cost and longevity of the knob.   If shortcuts have been taken on the metal, then it's also likely that shortcuts have been taken on the finish – fewer coats, less polishing, fewer coats of protective lacquer, and thus more vulnerable to tarnishing, the finish rubbing off, and changes to the finish color over time.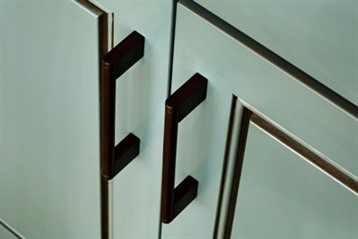 Most Top Knobs products are solid metal – solid brass, bronze, iron, steel, etc.  A solid knob is far less vulnerable to denting or creasing. The screw threads extend
through the solid knob, making it far less vulnerable to stripping than a hollow knob with far fewer threads. Every Top Knobs product is hand finished – they are smooth to the touch with no rough edges.
Top Knobs has a product line of over 3,000 kitchen, bath and closet knobs and drawer pulls to match your individual style and décor. Many of their knobs qualify for a free sample so you can feel the Top Knobs difference. Quality, craftsmanship, longevity and selection – with Top Knobs hardware, you spend wisely, instead of spending more.
Gallery
Check out our gallery to get some ideas and inspiration!