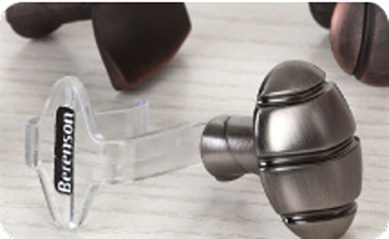 Berenson hardware is the perfect combination of form, function, value, and fit.  They deliver an innovative experience when buying decorative hardware and are committed to providing an exclusive approach that gives you the confidence to choose decorative hardware that is a perfect match to your sense of style and design   Berenson hardware will make a beautiful statement in your kitchen or bath and will have lasting value.
The importance of function is never forgotten. At Berenson, they carefully consider the feel, comfort and ease of use in the hands of all, from children to  seniors.  They remain aware of your practical, everyday requirements in creating elegant and affordable design solutions.
Berenson Hardware has a large selection of finishes, styles, sizes and materials that will let you find hardware that's the best fit for your unique taste and lifestyle.
For more information on Berenson Hardware, including a complete product line, click to visit their site.
Gallery
Check out our gallery to get some ideas and inspiration!