Custom

Kitchens in Virginia Beach
Whether large or small, the kitchen is the heart of the home. It is where meals are created and memories are made. In the past, kitchens were primarily for cooking. They were created with a purpose - one purpose in mind; a utilitarian space.
Over the past few decades, kitchens have become living spaces with more time spent there than ever before and where more is done than just cooking.  It is a place family and friends come together and as designers, we embrace this new direction of kitchen design. With newer construction, we have seen the trend to design kitchens as living spaces in mind. Whether it is a new custom kitchen or semi-custom kitchen, they are rooms filled with energy, function, style, color, texture and more.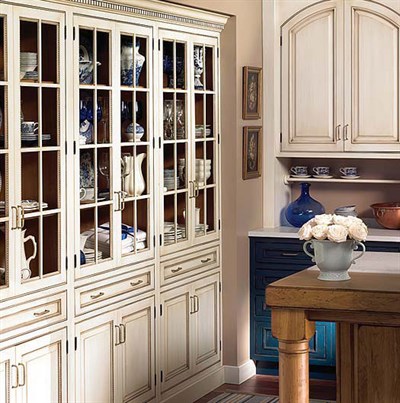 Kitchens have become increasingly larger to better accommodate family and friends as an additional space for entertaining. Many kitchens open up to other rooms and some still remain as traditional separate spaces. These newer, larger, more accommodating custom kitchens now have space for large tables and islands; planned to create a natural flow for those coming and going. Much more thought is being given to kitchen design and functionality. The idea of the kitchen as a living space has become more and more popular and those with smaller kitchens in older homes have started to take notice. 
A kitchen renovation is the vehicle for homeowners with older homes to achieve the same goals that newer homes are giving to the kitchen space. As a result homeowners, have embraced kitchen renovations not only to enlarge their own kitchen spaces to better function with their lifestyle. In doing so, there is no argument that a kitchen remodel will add value to their existing home and help with resale.
If you have decided it is time for a new custom kitchen or kitchen renovation, we encourage you to visit our Virginia Beach Showroom to meet with one of our professional kitchen and bath designers to help you begin this journey.  Our experienced designers can assist you with making well informed choices for your kitchen  remodeling or renovation project. Feel free to call us at our Virginia Beach Showroom at 757.502.8625 to begin your kitchen transformation today!
Gallery
Check out our gallery to get some ideas and inspiration!