February 25, 2019
by Megan Erwin, Designer
February brings us the second installment of our "Bein' Green" blog series where we'll dive further into environmentally responsible decisions when building or remodeling your home.
Residential interiors are our primary focus here at B&T Kitchens and Baths, we're constantly adapting spaces to function as best as they can for you. Building goals set by the WGBC and the USGBC help us take it one step further.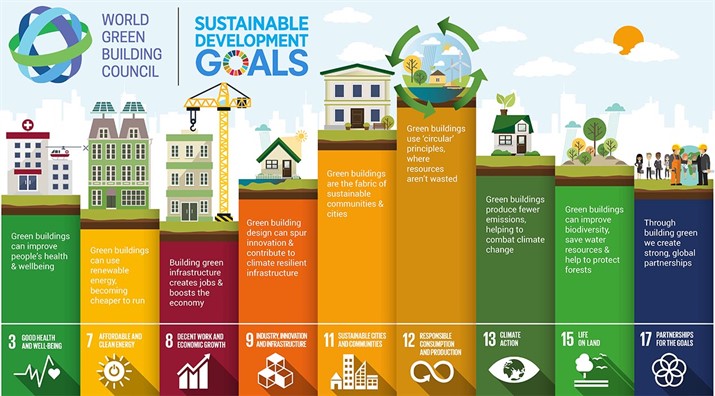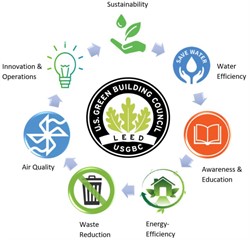 The USGBC's councils accreditation program, LEED, is a point based system seeking innovative solutions to provide "a framework to create healthy, high efficient and cost-saving" structures. A project is awarded points in various categories to receive a Certified (40-49 points), Silver (50-59 points), Gold (60-79 points) or Platinum (80+ points) status.
Don't let the notion of high up-front costs scare you away from building "green." Sure there are expensive systems that can do it all but making conscious decisions to reduce and reuse is the first step.
Take daylight for example, it's free illumination if you plan ahead. The USGBC looks at daylight and wants "to connect building occupants with the outdoors, reinforce circadian rhythms, and reduce the use of electrical lighting by introducing daylight into the space."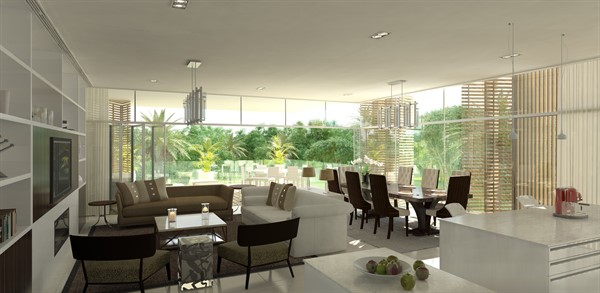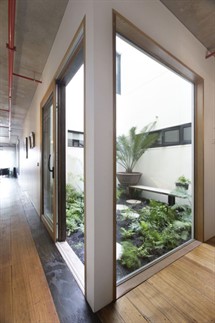 A project can receive up to 3 points based on a percentage calculated between the amount of daylight illumination used per the square footage of a regularly occupied space.
Interior courtyards, for example, not only create additional green spaces (+1 point) but they also become light wells for reflecting more daylight throughout interior spaces of the house. Through object placement and glare control devices, we can best optimize a space's use of sunlight ultimately eliminating, or at least greatly diminishing, the need for daytime electrical interior lighting (ie: savings on your electric bill).
Being a part of an industry that uses both natural and man-made materials, we are very aware of the use of renewable and reusable resources as well as the necessity of using products with low VOC emissions (possible 3 points) that ultimately leads to better indoor air quality (possible 2 points). The reuse or salvage of building materials (on or off site) can get your project 2-4 points based on the percentage of reuse per the surface area of the structure. There's a possible 5 points granted if you maintain the existing building structure, envelope and interior nonstructural elements of a historic building and another 2 points with the proper management of waste from demolition and construction. Add 3 more points if you plan a rainwater retention system and another possible 5 points if you're located within ½ walking mile from public transportation. This means by taking just these steps mentioned, you're already more than half way to a certified project.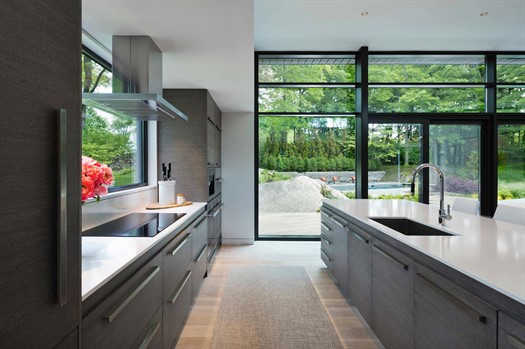 In the end of the day, even if you're not interested in certifying, using LEED as a guide to making smart building decisions fosters the ultimate goal: continued growth of the natural environment that leads to a better indoor quality of life and less energy consumption, therefore saving you money!