February 18, 2019
by Megan Erwin, Designer
Welcome to B&T's first installment of our "Bein' Green" blog series where we'll spend the next few weeks discovering the many different ways our decisions in the built world can affect the natural world around us.
This week we're focusing on the in's and out's of what it means to Build Green...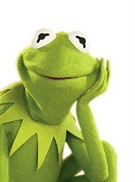 Kermit the Frog was most certainly on to something back in the 70's, "It's Not Easy Bein' Green." Of course we're not talking about putting on a frog suit and singing a song or two to Miss. Piggy - we're talking about Building Green!
Need a little background info on what building green means? The long short of it is minimizing your carbon footprint when building a new residential or commercial structure. In layman terms, it simply means to build responsibly with locally sourced and/or renewable resources promoting sustainable design.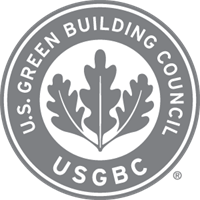 The USGBC (U.S. Green Building Council), founded in 1993, made a huge push in the building community with its Leadership in Energy and Environmental Design (LEED) program - a point system that awards projects varying levels of LEED certification.
"The idea is to save energy, water and resources while generating less waste and supporting human health."
That being said, this conservation mindset doesn't start with the piecing together of products on the building site as many tend to think - it starts at the growth and production of each product and is measured throughout the process from the sourcing of materials to how a product affects the surrounding natural and built environment from beginning to end.
Take, for example, kitchen cabinetry - it's NOT about the footprint or layout of the kitchen design...
However, keep in mind the larger the kitchen the more product needed taking more from the natural environment and requiring more from the production efforts further requiring the need to think green when building.
… it IS about the wood that's used - where is the wood from, are new trees being planted in its place, how is the wood being transported to the manufacturing plant. It's also about the cabinetry manufacturer - what machinery and chemicals are being used in the production of the cabinet, what measures are taken in the finishing processes (are eco-friendly adhesives being used, are they using non-toxic low VOC paints and stains, are they resourcing responsible wood veneers and not endangered wood species), going as far as how the finished cabinets are transported from the manufacture to the user.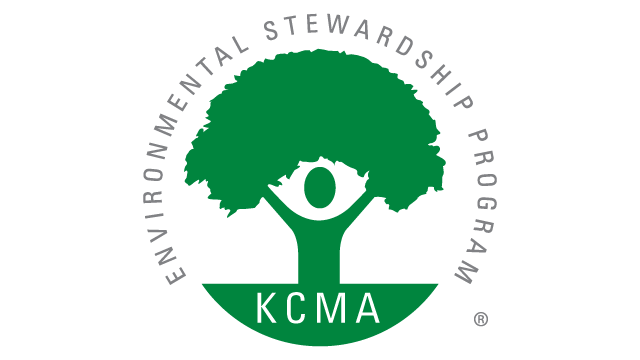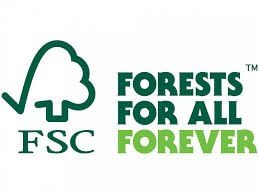 All of us here at B&T Kitchens and Baths feel fortunate enough for the opportunity to partner with some wonderful manufacturing companies. Crystal Cabinet Works, for instance, has taken a huge stand in being ESP Certified and, through the use of FSC Certified Maple and Cherry woods, they are committed to being a leader in Green Manufacturing. From their website we find out what their efforts really entail: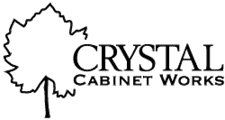 "Over the years, Crystal has improved the environmental footprint of our operations by retrofitting facility lighting, installing motion detectors for lighting, improving air compressor efficiency, recovering waste air compressor heat, and using energy saving motor controls.
Crystal employs material optimization technology and scrap recovery and reuse to ensure efficient use of wood materials. Our award-winning dust collection saves more than 1 million kWh of energy per year, which is equal to the power usage of 94 average homes. This system not only saves energy, it reduces dust emissions in the factory improving the quality of the indoor air."

What really gets our vote is Crystal's initiative in carrying these responsible values throughout all aspects of their business model - going as far as including in their gift baskets to factory guests a "buy one, plant one" product through Woodchuck USA where Woodchuck plants a tree for every product purchased within the program. This not only helps make forward progress on reforesting the world but also helps in creating jobs for local villagers and restoring habitats for dozens of tree species.
The big idea here is to better understand how decisions being made in the built environment can affect the natural environment around us. If you're thinking about building a new home or remodeling your kitchen or bathroom spaces, I implore you to check out Crystal's website to further educate yourself on the different ways you can build responsibly through the products you're selecting for your project - and while you're at it, look into Woodchuck's website (both linked above) for a better understanding on how to make your impact on the world a giving one rather than taking more from it.
"When green is all there is to be It could make you wonder why, by why wonder? Why Wonder, I am green and it'll do fine, it's beautiful! And I think it's what I want to be."
 -Kermit the Frog
Check back next week for Part 2 of our "BEIN' GREEN" blog series where we'll dive further into the avenues you'll need to go down to get your project LEED certified as well as how and where to find sustainably recognized products!