Yummy

Cream Cheese Squares
February 08, 2017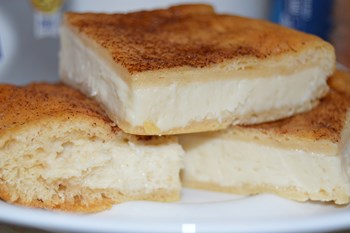 Each week, we will feature some recipes from our very own kitchens that we have tried, loved and shared with each other. We hope you will enjoy this recipe from the kitchen of B&T Designer Erin Flavin. She says these are so easy she can make them in her sleep! Enjoy!
Cream Cheese Squares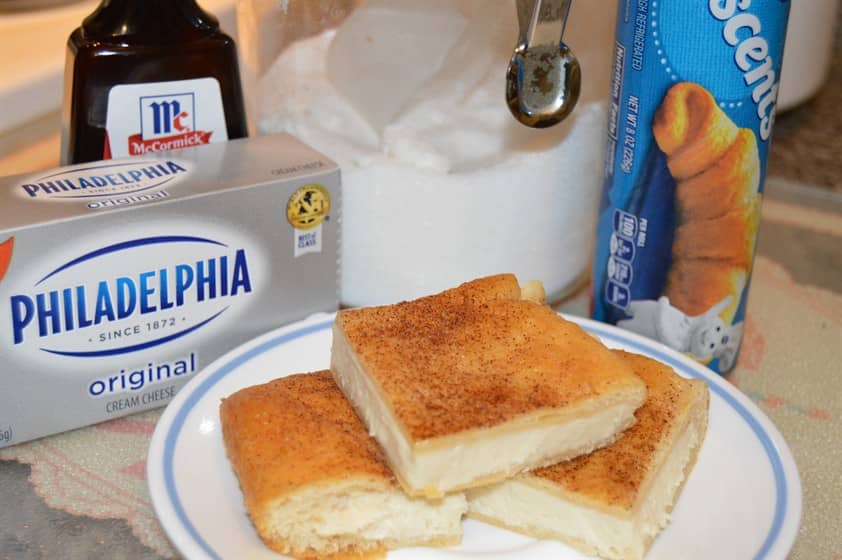 2 – 8 oz. blocks of Cream Cheese
2 – Rolls of refrigerator crescent rolls
1 cup of sugar
2 tbsp. of vanilla Cinnamon Sugar
Directions:
Soften cream cheese to room temperature. Cream the cheese, sugar, and vanilla together. Unroll one crescent roll in the bottom of an 8x13 glass baking dish. Spread the cream cheese mixture on crescent roll. Unroll the 2nd crescent roll and place on top of the cream cheese mixture. Sprinkle with cinnamon sugar. Bake according to the directions on the crescent roll package. May require a few additional minutes (I like mine a little browner on top as it makes them a little firmer). Cool completely before placing in the refrigerator. Chill before cutting up and eating. Hide one square in the refrigerator as these will go fast and you will want one to enjoy for yourself!