So

how do you choose the perfect kitchen backsplash?
February 17, 2017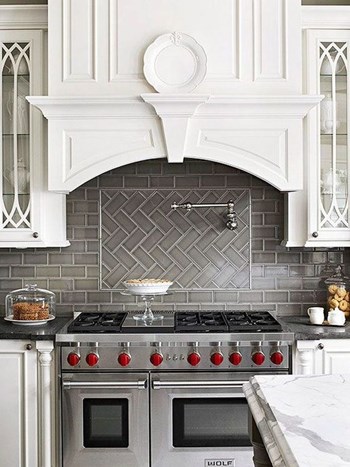 How to choose a tile backsplash for your kitchen.
by Carey Hardcastle | Designer B&T Kitchens and Baths
Is your kitchen lacking a little personality? When you walk into the room, does it feel uninspired? A tile backsplash might be the answer to your design dilemma and is one element that can profoundly transform an uninspired kitchen into a space you want to show off to your friends and family. The right backsplash choice can bring your kitchen to life and enhance your personal style. Give it that Wow factor or that HGTV factor! The question is how do you find the "right" choice for your kitchen among the endless possibilities of materials, colors, patterns, shapes, and textures? There are no set rules to follow, but here are a few tips that may be helpful to you.
Get inspired.
Sometimes in life, you know exactly what you want; other times you don't know until you see it. When the latter is the case, I turn to Houzz, Pinterest, and HGTV.com. They are great sites to source inspiration. You can peruse thousands of photos that show different combinations of tile backsplashes, cabinetry, and countertops. It's a good idea to save several of your favorite photos on your mobile device that represent tile patterns, material, colors, and shapes you like. Visit local tile shops and design showrooms in your area and take pictures of the displays that you're drawn to. Purchase a couple of design magazines and mark the pages that represent kitchen styles you could see yourself living with for the long haul. These will be helpful tools if you're enlisting the help of a kitchen designer or sales person.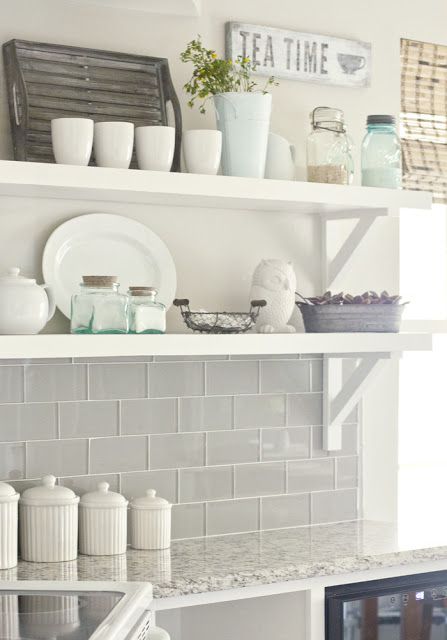 Let your countertop do the talking.
Your work surface will typically dictate what tile colors and patterns are complimentary. For example, if you have granite in your kitchen that's busy (or in other words has lots of movement) you may want to steer clear of a busy mosaic or bold pattern because the two surfaces may work against each other. A neutral subway tile may be the best option.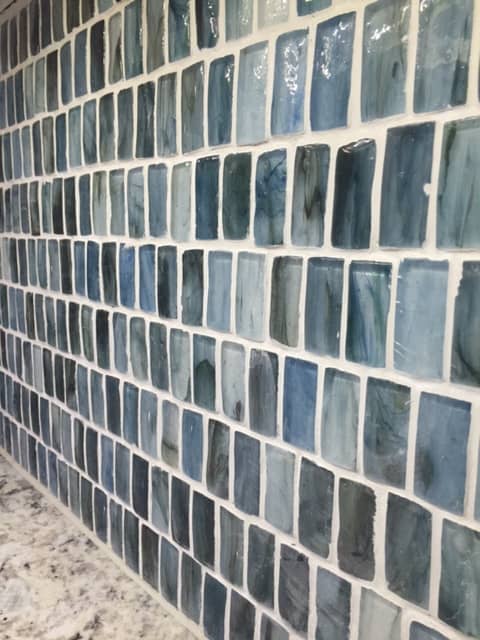 Establish a budget.
Tile prices vary considerably. For example, a white ceramic subway tile could be as little as $3.00 a square foot and an intricate laser-cut glass or stone tile could be upwards of $70.00 a square foot. The average for a glass or stone mosaic is $10.00-$20.00 sq. ft., but they certainly go up from there. Other items that add to the cost are the trim pieces, such as bullnose, the adhesive also known as Thinset, grout, and possibly a sealer if you've selected natural stone. It's a good idea to do two things before you embark on your tile shopping. One, measure your backsplash space to get an approximate square footage amount. Second, crunch some numbers and figure a comfortable price range you want to spend on material and labor. When you know these figures before you visit tile stores, the sales professional or design consultant will be able to tailor your selections to your budget.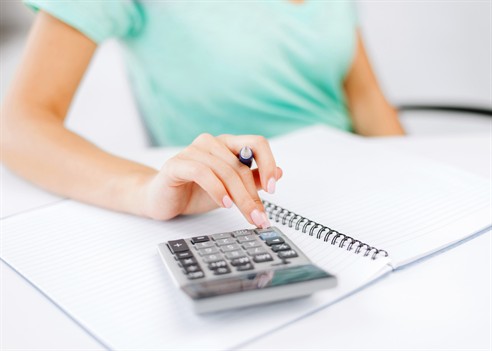 Samples, samples, and more samples.
As you are visiting local tile stores and home improvement stores, be sure you check out or purchase tile samples that grabbed your attention. Many online tile shops will ship samples as well. Get a good variety of colors and shapes; the more, the merrier. Experiment a little; nothing is set in stone (pun intended) at this stage! It's never a good idea to order tile without taking it home because what you loved in the store or online may break your heart when you get home. Lighting plays an integral role in the selection process, so keep the samples in your kitchen for several days and be sure to look at them in the morning, afternoon, and evening hours. You'll be surprised how many samples will get eliminated due to the lighting in your home. Your tile backsplash is a personal choice, but I hope these tips help guide you through the selection process. Don't rush your decision. Take the time to find your design inspiration and personal style. Put in the legwork and do some research. Let your inner artist out, and you'll find the right backsplash.