How

Do You Choose the Right Kitchen or Bath Remodeling Contractor?
February 01, 2017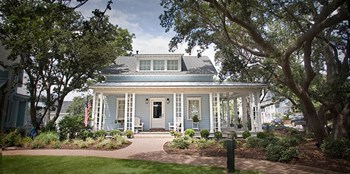 by Jennifer Wooldridge | Designer at B&T Kitchens and Baths
Hiring the right contractor is as critical during a home renovation as it would be with any other service provider. Much like a medical professional or a mechanic, you need someone who is knowledgeable, experienced (certified/ licensed/ insured), who listens to your concerns and who makes you feel comfortable during your time working together.
There are questions you need to be prepared to answer honestly when you are considering taking on a kitchen or bathroom remodel. For example, what are you comfortable investing in this project? Or, what the timeframe you expect to see this project completed? These are among the first things your potential contractor / designer will ask you as it is their job to ensure you stay on track and on target with not only your timeframe, but within the parameters of your investment in the project.
Without question, the best way to find a qualified professional to lead your Remodel Dream Team is to simply ask. Ask everyone. Friends, neighbors, co-workers, the cashier at the grocery store. Ask what they enjoyed most about their experiences and what they would have liked to have seen done differently, and why. Were there any obstacles and how were they handled? Would they hire the same team to come back for another project? If you don't know anyone that has a referral to share, there are so many resources online for people in your shoes. Focus on local searches and read reviews; all of them. Once you come across a business (contractor or designer) that peaks your interest, make a point to interview them. There is no magic number of how many people to interview. I often hear 3, I've recently heard 6. However, I just as often hear "you are the only one I called". Every person's project is unique and if the first person you interview feels right and their credentials check out, you are clear to move forward with confidence! It's important to keep in mind while interviewing, that this process is two sided. Professionals have the right to refuse service, and it's important to remember not to take this personally. Reasons for being told, "thank you but no thank you" could be that the job is outside of the scope of work they prefer to focus on, or it could be (and in most cases, is) because you may have unrealistic expectations about timeline or budget. This is why it is so important to know this information before you start your interview process. If you are honest about your expectations, the right professional can guide you through the remodel experience and minimize the risk of surprises. If the contractor / designer knows he cannot meet your expectations and tells you he is not a good fit, he has just done a great favor. Do not feel discouraged!! If you hear this feedback from all of the contractor / designers you contact, at that time it is imperative that you go back to the drawing board. Your desired scope of work, desired budget and or timeline may need to be revisited.
Warning signs that the contractor you are interviewing is not the one for you, include:
Pressures you for a quick decision
Accepts only cash (implies they may be trying to skirt taxes which we would suggest you run)
Quotes a final price without seeing a job (expect change orders and add ons!)
Allowances (can be open ended amounts that could put you over your agreed upon budget)
Ask for license and insurance information, references from previous clients, and ask if your potential contractor / designer has any certifications or accreditations. Certain organizations, such as the NKBA (National Kitchen and Bath Association) require rigorous tests and hours of coursework to become certified. Someone with that sort of dedication is certainly worthy of considering for your kitchen or bathroom remodel dream team!
The contractor or designer you select will guide you through the process of your remodel, from space planning, to product selection, oversee scheduling, payment schedules, permits, and so on. This individual should create a seamless experience for you from the initial design concept to final walk through, be your sounding board for questions / concerns, troubleshoot should a situation arise, and overall, be enjoyable to work with! Be prepared to build a relationship with this individual over the next several months and at the end of your project, you feel so thankful you took the time to plan properly in creating your Remodeling Dream Team!!