How

to Survive your Kitchen or Bath Remodeling Project
March 28, 2014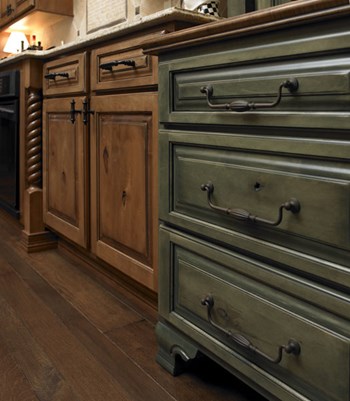 A kitchen or bath remodel is very rewarding when the final walk through is completed and you and your family are enjoying the beauty and function of your new kitchen or bath. However the process takes planning, time and extra doses of patience! Embracing a kitchen or bath remodel or renovation may be your first undertaking, thus unknowns will weigh on your mind. Our design and remodeling team will communicate our processes every step of the way so you will be better prepared. The end result is well worth the small inconveniences that can occur over the course of a kitchen or bath remodeling project. It is most important to realize that the process will cause temporary disruptions to your everyday lifestyle so planning for this will allow you and your family to minimize any changes in your daily routine. A few remodeling Tips & Tricks to keep in mind during the process include:
Patience is a necessity when planning your kitchen or bath remodel. Construction of any type takes coordination, time and patience.
Visit your favorite local restaurants during your kitchen remodel. Another option is using the grill outside. The less kitchen duties you have in your home, the easier it will be for you.
Kitchen or bath remodeling will create dust; there is no way around this. Prior to the start of your remodeling project, seal off all doorways and openings with plastic and tape.
Do not allow children or pets into the work area; it may be dangerous for them.
Plan your kitchen or bathroom remodeling schedule at a time that works for you. Please let your kitchen designer & remodeling expert know if there are days during the week or weekend that will not work with your schedule.
Allow for a few extra days to complete your project; a perfectly planned project sometimes will have a hiccup.
Once you have signed your contract and approved your selections, it is advisable not to request additional changes. Change orders cost everyone time and money. A delay in a decision could delay the work schedule of your remodel job.
Please provide a convenient bathroom for the use of workers. If you prefer not to have workers use our personal bathroom, we request that you provide a port-a-potty outside. Our representative will be pleased to assist you with your decision.
If you decide to use a bathroom in your home for kitchen duties throughout your remodel, our suggestion is that it should not be a bathroom used for your family's personal hygiene needs throughout the renovation. Please designate a bathroom to be used specifically for kitchen duties.
Please make sure there is one primary decision maker for your remodel. The primary decision maker should be available by phone at all times. As hard as we strive to foresee obstacles that may arise, it is very common to these obstacles to present themselves during your remodel. Also, be ready to make a lot of decisions, down to the hardware on your cabinets.
Our goal is to have your remodel completed in a timely manner. Please direct all questions to your representative and not to the workers. If your questions are small, please make a list and discuss them with your representative by phone.
Don't sweat the small stuff! If there are small defects or pieces that need replaced, our warranty department will place the order and schedule a convenient time to take care of the small stuff.
For more information, contact our sales and design team by calling our Virginia Beach Showroom at 757-502-8625.